Martingale
Martingale Dog Collars are designed for Sighthounds (ie, Greyhounds, Whippets, Italian Greyhounds, Borzoi, Saluki, etc) because their necks are larger than their heads and they can slip out of traditional side release dog collars.
For other dog breeds you better choose a half check collar.
What is a Martingale dog collar?
It's a type of dog collar that provides more control over your dog without that choking effect of a slip collar.
These style of collars are extensively used in training and they help to keep your dog's head from slipping through the collar during walks or when your dog gets too excited.

A Martingale collar is made with two loops. The larger loop is slipped onto the dogs neck and a lead is then clipped to the smaller loop.
When the dog tries to pull, the tension on the lead pulls the small loop taut, which makes the large loop smaller and tighter on the neck, thus helping to prevent escape. When the collar is properly fitted, it will be comfortably loose without your dog noticing until beginning to pull.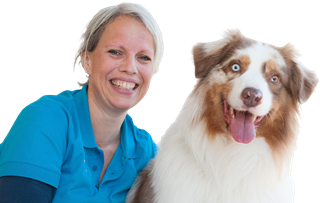 Need advice?
Contact us at info@my-k9.eu or Whatsapp +31643537704